Marsh Insurance is proud to partner with national brand insurance companies to offer your employees the best coverage available. This, in conjunction with our unprecedented customer service, means your employees and their families receive national coverage with local, responsive service. An industry expert, David Marsh has helped employers, private citizens, and public entities navigate insurance for over 35 years. Dave's passion is helping companies of any size provide their employees benefits options that make sense and reduce costs and risks for everyone

Plans enhance mandatory health insurance coverage, reduce payroll tax expense, and provide solutions to reduce unnecessary workers' compensation claims.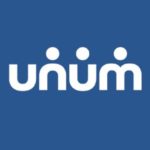 Partner with Unum to offer better benefits. You can provide the complete benefits package your employees are looking for while managing benefit costs and maintaining compliance with changing regulations.

No matter the size of your business, Blue Cross Blue Shield of Michigan will help you create a complete coverage package to keep your employees healthy and happy.

Buying health insurance is more than just picking a plan; it's making an investment in your most-valued assets: your employees.

Our plans help you save money on health care costs and keep your employees informed, healthy and happy. And healthier employees mean a healthier bottom line. Our plans are efficient to manage, so you can focus on what you do best – running your business.

From life insurance and investments to group retirement, dental and vision plans, Ameritas can help you protect what you've worked so hard to build.
Request your free consultation to find out how you can provide protection to your employees.
No obligation . No registration needed.